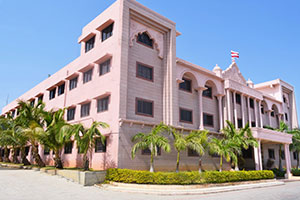 Gulbarga
Sy. No. 140/1, PO. Hagarga, Dhanvantripuri Layout, Gulbarga, Karnataka - 585102, India
Shree Swaminarayan Gurukul International School Gulbarga
Welcome
Modern education using Edtech and world-class facilities collectively puts Shree Swaminarayan Gurukul Organization as one of the top schools in Gulbarga.
Having all lush green environment that improves the efficiency, health, mind and soul of the students, it rejuvenates positivity within mind, body & soul of a child. We firmly believe that the learnings through essential qualities to the students will surely help them facing the upcoming challenges with efficiency in the future and with this throttled teaching system, Gurukul is recognized & most preferred Gulbarga international school.
The Gurukul School follows the CBSE-curriculum for education. We have designed a unique framework of the Gurukul education system with the trio teachings of Vidya, Sadvidya & Brahmavidya; this unique method of teachings has positioned as best schools in Gulbarga.
Video Gallary International School in Gulbarga
Offered Curriculum at Swaminarayan Gurukul International School
Day Scholar
LKG - X
---
CBSE
---
Languages: Kannada/Hindi
Residential
VI - X
---
CBSE
---
Languages: Kannada/Hindi
Day/Residential
XI - XII
---
CBSE: PCMB/PCMC
---
Languages: Kannada/Hindi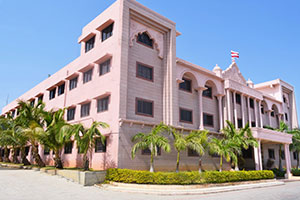 Gulbarga
Sy. No. 140/1, PO. Hagarga, Dhanvantripuri Layout, Gulbarga, Karnataka - 585102, India
Virtual Tour of Gurukul Gulbarga
See what they say about us
Harikrushna
Management Science (The University of Texas at Dallas USA)
Kanishk Ravidesai
A Gurukulites, Sandalwood Artist
Parents, Students
Reviews